Selecting or Assigning a Theme
To select a theme, go to Site Config > Edit Site from the primary admin navigation, then select the Basic tab, choose a theme for your site and click Update.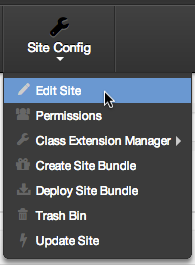 In Mura 6, the MuraBootstrap theme is used by default and Mura is distributed with this theme only. You can get more themes in the Mura Marketplace at getmura.com/marketplace.