Comments Manager
The Comments Manager is a useful way to approve or delete comments that have been submitted via the "Accept Comments" content display object.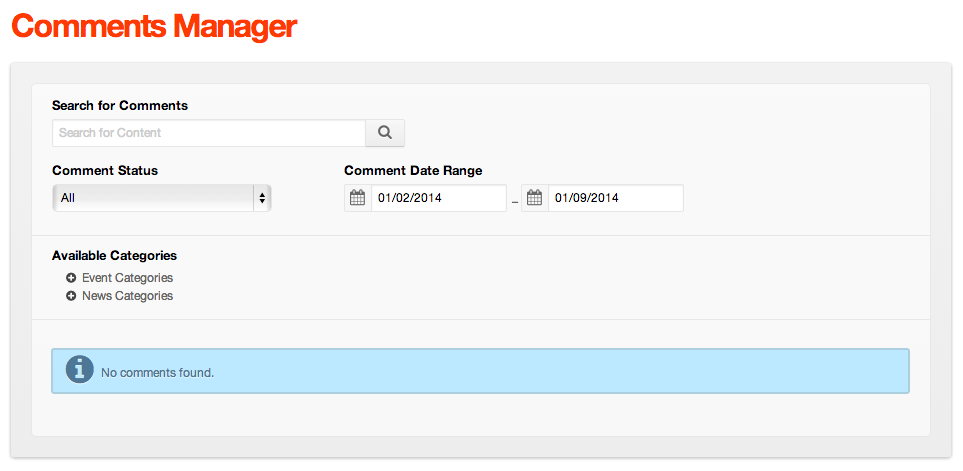 Enabling the Comments Manager
To enable the Comments Manager, go to Site Config > Edit Site from the admin area. Click the Modules tab, then click the On radio button under Comments Manager.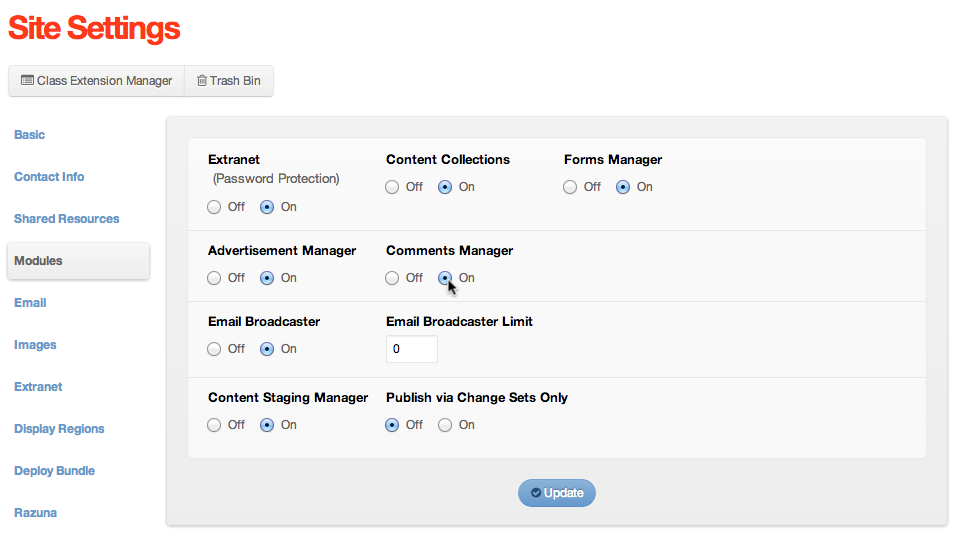 Using the Comments Manager
Go to Modules > Comments.

By default, all comments will be listed. Here, you can approve, unapprove, delete, or flag a comment item as spam.

To manage one comment at a time, simply click Date, Time, User, or Comment itself to reveal the full comment in a modal window. You may also click the comment icon from the right hand column to do the same.

Then, click on your desired action (e.g., Delete, Spam, Unapprove, or Approve).
To perform bulk actions, select the checkbox of each comment you wish to perform an action on, then click the Mark As button, and select your desired action.